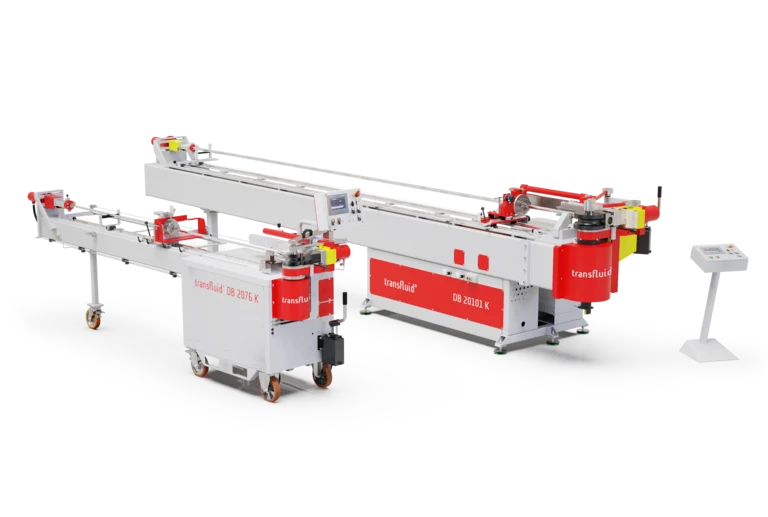 t bend - Compact and mobile Mandrel bending machines


Compact powerfull and convinient.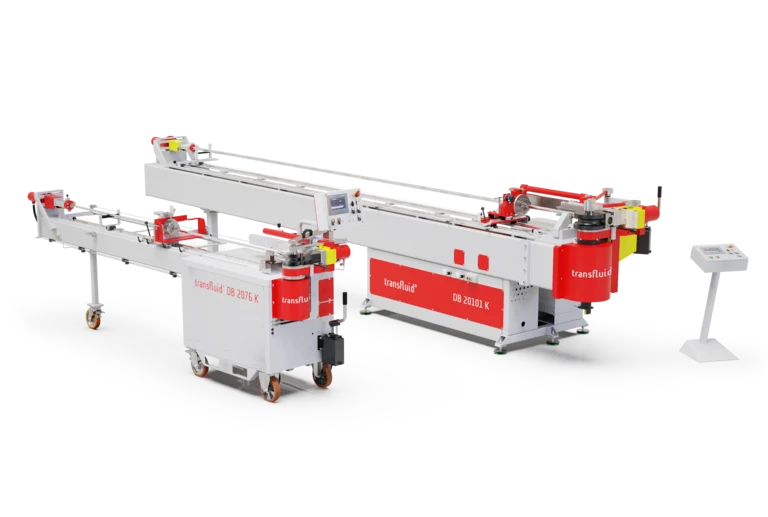 Mobile, wheeled machine suitable for maintenance and site pipework
Drop-on, quick-hange tooling – no adjustments necessary
Fully hydraulic
Can be controlled easily with a touch panel
Manual or semi automatic operation (with SPS control)
Explore our machine virtually
Move the slider and click the info points for more information.
The right machine

for your task
MANDREL BENDING MACHINES Compact and very efficient
| | |
| --- | --- |
| Range | 1/4" - 1 5/8" |
| Max. capacity | 1 5/8" x .191" (mild steel) 1 5/8" x .120" (stainless steel) 1" x .125" (Square section) |
| Max. Radii | 4.1" |
| Usable length | 5 ft 10 ft (standard) 15 ft 20 ft |
| Speed of bending axis | 13 °/sec. |
Range
6–76,1 mm
Max. capacity
76,1 x 3 mm (mild steel)
76,1 x 2 mm (stainless steel)
50 x 5 mm (Square section)
Max. Radii
150 mm
Usable length
1500 mm 3048 mm (standard) 4572 mm 6096 mm
Length
4450 mm
Width
900 mm
Height
1580 mm
Weight
1250 kg
Range
6-101,6 mm
Max. capacity
101,6 x 3,5 mm (mild steel)
101,6 x 2 mm (stainless steel)
80 x 4 mm (Square section)
Max. Radii
300 mm
Usable length
3048 mm (standard) 4572 mm 6096 mm
Speed of bending axis
11,5 °/sec.
Length
5000 mm
Width
1400 mm
Height
1500 mm
Weight
3700 kg
The right machine
for your task
Your benefits at a glance
COLLET CHUCK

For 360° rotation by scale, with 4 adjustable stops

With chuck clamp for all sizes up to 3"

Inclusive length stop device with scale and 4
adjustable stops

Usable length 20 ft

QUICK-ACTION CHUCK

For holding individual collets (optional)

DE-BURRING MACHINE

The separation cut is made directly after the last bend. No further re-cutting is necessary.

Capacity:

For tubes from 1/4" - 1 5/8"

Machine equipment-/basic accessories:

de-burring tools

De-burring heads easily sharpened and adjusted

Internal de-burring tool with 3 HSS edges

External de-burring tool with 1 HSS edge

Carriage for cutting ring
pre-assembling & flaring

For tubes from 1/4" - 1 5/8"

For pre-assembling single and multi bite rings according to DIN 2353

Bending mandrels in different contours or materials.

Prevents the deformation in the form of wrinkles that occurs when the material exceeds its elastic limit and sets in the curve.

Fast set-up times due to swivel bridge, plugged tools and bayonet lock for the collet chuck.
Stable, flexible and economical.
This series will win you over with its special stability and performance. Individual pieces and small series can be produced in an extremely economical manner with this machine concept. The use of high-value components ensures the machine's durability.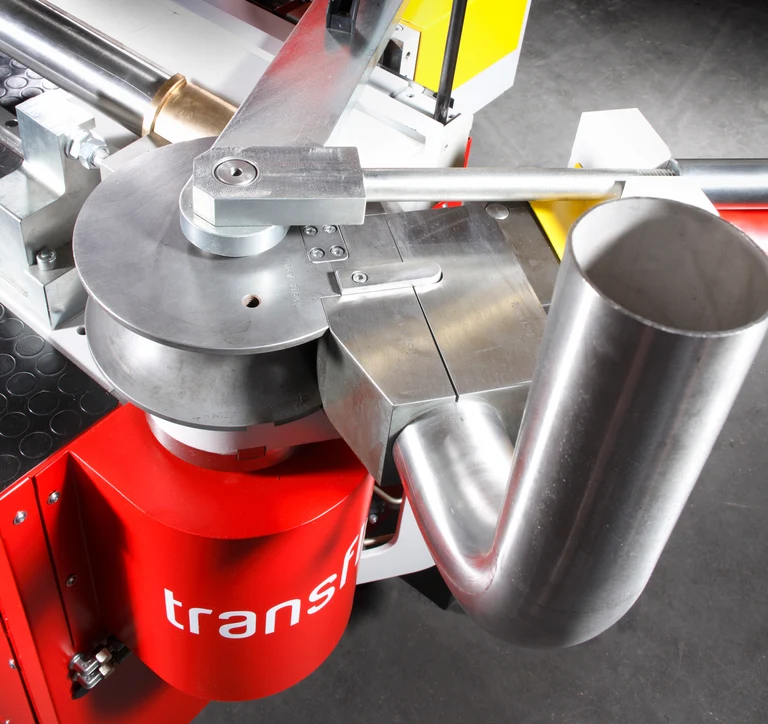 transfluid® offers the complete package for the production of tubing.
Download our new catalogue.